20 odd rows done.

37 rows done.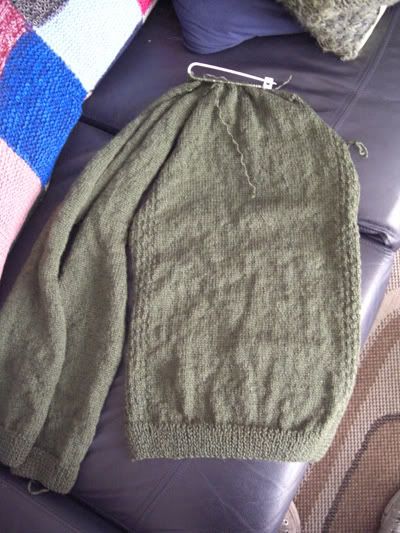 Jumper for Chris 3/4 finished.

Not satisfied with the final push to finish the year at Uni I have started the second piece of the Rowan shawl I started a couple of months ago AND have pulled back and have nearly finished reknitting a jumper for my boyfriend.

I tried in vain to find some long 10mm needles to knit the shawl - it required 132 stitches to be on the needle at once which was very cramped but just about do-able.
Why don't they make longer needles when on the thicker needles the stitches are going to be so much wider? Maybe I'll email some manufacturers.