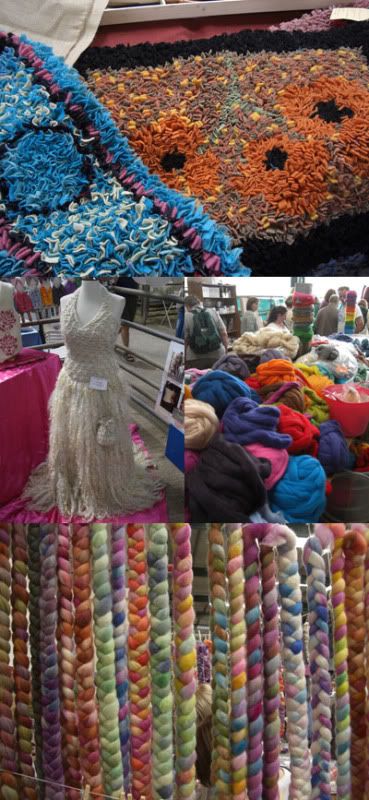 WoolFest 09! Rock and roll!
So me and my mum, Jill, headed up to the lake district to WoolFest in Cockermouth.

It was awesome! There were stalls for felting, rag rugging, spinning, knitting, crochet and even more. It was really nice to go to a craft event that was just for textile based interests.

I bought an extreme crochet hook, a small rag rug, a Tunisian crochet book and some wool.
It was really good, would be nice to get a mini bus up with the knitting group next year.